During an informal meeting on May 9th, 2017, members of Dennemeyer & Associates Dubai met high representatives from the University of Sharjah, UAE, to discuss about innovation and IP. The UoS was founded in 1997 by the ruler of Sharjah, HH Sheikh Dr. Sultan bin Muhammad Al-Qasimi, and is by now the largest University in the UAE. We were impressed by the achievements made and the University's profound focus on R&D in all technical fields.
Dennemeyer is looking forward to partner with the University and work together to the improvement of Intellectual Property in the area. As a first initiative, Dennemeyer will hold a seminar on IP at the UoS, including notions about their "innovation box", which shall raise the IP awareness on the campus and give guidelines to future inventors among the students and teachers. We foresee more great projects to come in the near future and are grateful for the opportunity of working together with the prestigious University of Sharjah.
Attached you can see a picture from the meeting between the Dennemeyer & Associates and UoS representatives.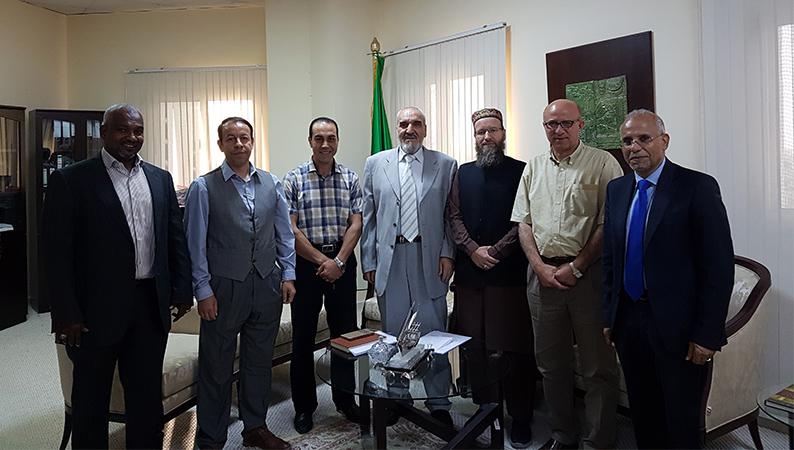 From left to right: Mr. Khalid Elkhabir (Head of Patent Dept. DAAE), Dr. Chaouki Ghenai (Chair of Research Funding Department), Dr. Khaled Besbes (Coordinator of Research Support Services), Prof. Maamar Bettayeb (Vice Chancellor for Research & Graduate Studies), Jan Wrede (Director of DAAE), Prof. Taleb Al Tal (Director of Research Institute of Medical & Health Sciences), Prof. Abdalla El-Mneizel (Director of Research Institute for Humanities and Social Sciences); behind the camera: Ms. Noha Shaikh Al-Ard (Pat Dept. DAAE).