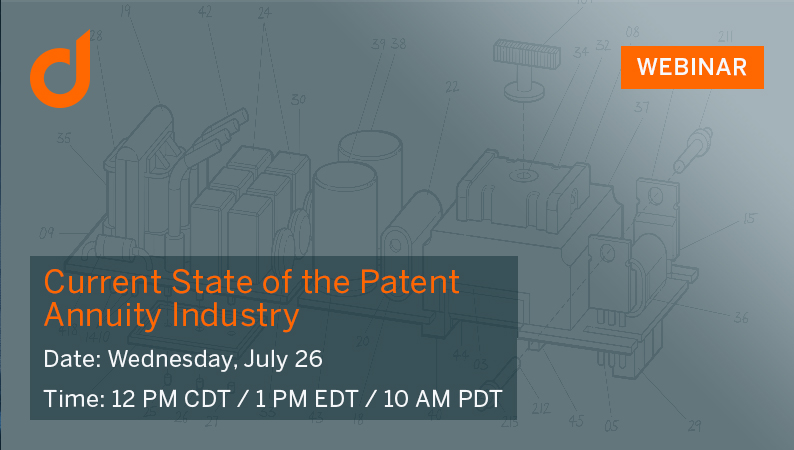 What is the current state of the patent annuity industry? How does this affect you?
This webinar looks at the current state of the patent annuity industry and its implications. What can you do to protect your company's bottom line?
What You Will Discover
You will leave the webinar with:
Examination of the current patent annuity industry.
Potential impact on patent portfolio management.
Suggestions on steps you should take.
Future implications for the industry.
Speaker
Leon Steinberg
Managing Director, Dennemeyer North America
Leon Steinberg is the Managing Director, North America for Dennemeyer Group. Prior to joining Dennemeyer Leon was the Chairman of the Black Hills Group and served as CEO of Black Hills renewals business and its technology businesses. Leon was previously the founder and CEO of Intellevate and the CEO of Foundation IP, both of which were sold to CPA Global. After the sale, Leon served as a member of CPA Global's senior management team.
Leon is a lawyer and a former partner at the Maslon law firm in Minneapolis. Leon founded and served as CEO of Meritas and was an owner and former President of Super Lawyers and Law Politics magazine. He was an adjunct professor at the University of Michigan Institute on Law Firm Management. Leon is married, with four beautiful children, and one not so beautiful child. He enjoys running, skiing, tennis and is known to have an irreverent sense of humor.