IP Organization and Processes
Strive for IP excellence. Make sure that your IP organization and your processes are designed, governed and operated efficiently and effectively.
Your IP department is the organization that puts your IP power on the road. The better its organization and its processes are aligned and streamlined, the more you will get out of IP portfolio — and out of your IP department.

Organizational excellence
A post-merger situation, restructuring exercise or business model alignments - Dennemeyer's experienced management consultants and dedicated IP experts help you optimize your IP organization to respond to the upcoming challenges.

Dennemeyer helps you optimize the processes you use to manage your IP - the expertise of the world's largest IP full-service provider enables us to map and customize your IP related processes exactly according to your needs.

Dennemeyer helps you optimize the operating model for your IP through the right mix of collaboration with third parties, outsourcing, and tools.

Carefully handle the main levers of your IP management. We help you find the right way to lead your IP department.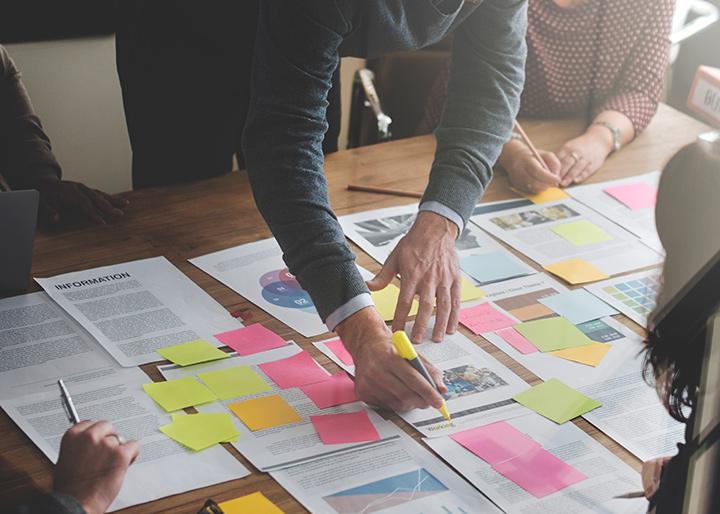 Solving IP challenges of global corporations and law firms
Your Intellectual Property deserves to be managed in the best possible way. Benefit from the extensive experience of Dennemeyer Group that combines all professional qualifications and all the experience needed for the management of IP. We can support you with the optimal set up of IP organizations, processes and interfaces, because we have been serving many clients worldwide — from global corporations to law firms.
Talk to our expert
Dennemeyer Consulting is the only IP management consulting firm with a large history in IP. It's not just a consulting department added to a global IP group, but it actually combines the essence of the experience, the qualifications and the global presence of the world's largest full service provider in IP.
What is your IP challenge?
With Dennemeyer IP Consulting you profit from a global network of Intellectual Property experts in all fields.
DIAMS Suite is a scalable IP management solution for all types of IP rights, for all sizes of companies or law firms.