Any IP valuation has its individual conditions. But how much is a realistic value, if the valuation context often differs? No matter if it's because of management-oriented purposes, transfers or a planned IP co-operation, when it comes to putting a price tag on an IP portfolio, external valuation know-how is vital to obtain the best result.
Are you preparing for an IP transfer activity (e.g. M&A) and considering what a realistic value of your Intellectual Property is? Are you wondering how to get the most out of the sale? Or even trickier, estimating the value of the IP portfolio of a future partner or acquisition target? When selling, buying or joining forces, an external valuation partner can, objectively and without bias, act as an independent verifier to balance the interests of all parties involved. Dennemeyer's IP Valuation service is your best choice when you are looking for a realistic, fast and efficient solution.

Dennemeyer valuates your IP Portfolio, so you can get a transparent idea on your internal value and how to proceed strategically.

In case of an IP transfer activity (e.g. M&A), your company will have full negotiation power based on Dennemeyer's IP Valuation service's accurate assessments of your IP portfolio.

Focusing on its individual conditions, valuation concepts and models, Dennemeyer's IP Valuation service will provide adapted reports, unblemished by biased thinking or investigation.

Using the IP Valuation service can give you a full adapted report on legal aspects, market value, future technology orientation and more.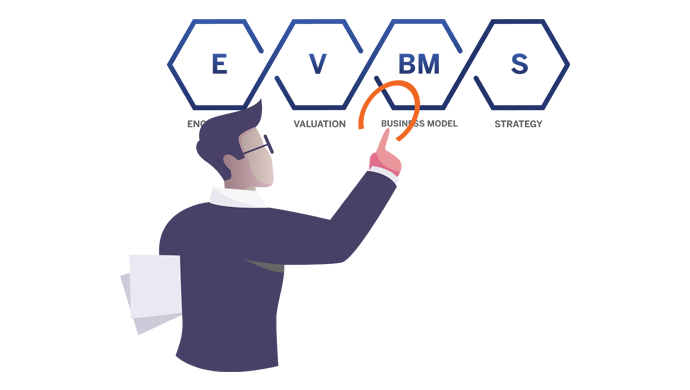 Put a price tag on IPRs — with IP valuation and monetization
When it comes to a buy or sell decision, there is nothing more important than to have a profound opinion on a portfolio's fair value. Dennemeyer's IP Valuation service is the perfect answer to IP related aspects of the due diligence process. Take advantage of our decades of experience and make the best decisions – no matter if you decide to sell, buy or join forces with IP partners.
Talk to our IP Valuation expert
It is easily said that your IP rights are intangible assets. But from time to time you have to assess the value of particular IP rights or entire portfolios. Dennemeyer's IP Valuation services doesn't just put value on your IPRs, but due to the bandwidth of professional qualifications within the global Dennemeyer Group it also clarifies the legal aspects that come with IP transactions.
— Dennemeyer IP Consulting

IP performance assessment
Constantly evaluating your IP assets, gives you a great overview over which of them are under-performing, are under-utilized or represent a threat to your company's wellbeing.
Future-proofing your business
Just got your IP wings? We are here to teach you how to fly. IP Consulting as part of the Dennemeyer IP Group handles large-scale IP optimization projects.