Sometimes, during stressful situations, you find yourself understaffed to take care of one your most valuable assets: your Intellectual Property. IP Temps is the answer.
There are many reasons for an unexpected need for external support: M&A, the surprising leave of qualified staff or a general reduction of your IP department's workforce. Whenever you realize that the workload is too high, or you need your IP department staffed in a matter of days, you can benefit from IP Temps – Dennemeyer's high quality Temporary Staffing service. IP is not just another administrative area – for your Intellectual Property rights, you need highly qualified, experienced and reliable support as soon as possible. An insoluble challenge? Not for us. That's exactly why Dennemeyer has its Temporary Staffing service available, called IP temps. Globally - for all IP asset types and all companies and law firms that need it. A service that is even more effective for those clients that already use our IP management software DIAMS.

Multiple domains coverage
Dennemeyer's IP Temps service includes professionals from patent attorneys and trademark lawyers, paralegals, and administrative assistants to IT specialists.

Remote or in house support
If you are looking for a remote support option, we can also delegate professionals to support you in house.

Should you be looking for someone to support you with the use of our DIAMS software or any other IP management software, we are definitely the best source for temporary staff.

Feel confident knowing that the information and knowledge of your company will be treated as highly sensitive by our IP Temps dedicated personnel.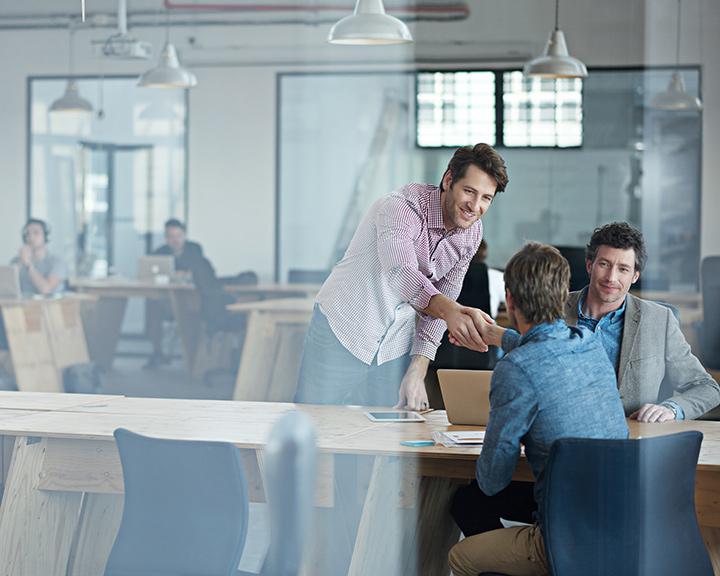 Full service in IP – from services to human resources
Temporary staffing is our unique service to our clients to add value to their business. Clients benefit most of our temporary support through our highly dedicated IP experts with their profound knowledge and hands on mentality in the field of IP. We are there for you whenever and wherever you need us to be.
Contact us
Dennemeyer's IP Temps service is a truly unique offer to complement the range of our IP services. It closes the gap on the part of our clients between outsourcing complete areas of their IP management to external providers and managing everything in house. More flexibility is not possible.
— Hacer Hacisalihoglu
Resource Manager
"Experience makes a good teacher", the saying goes. That is why Dennemeyer is the only real "full service provider".
Take the opportunity of benefiting from decades of experience in all areas of IP and in all major jurisdictions.