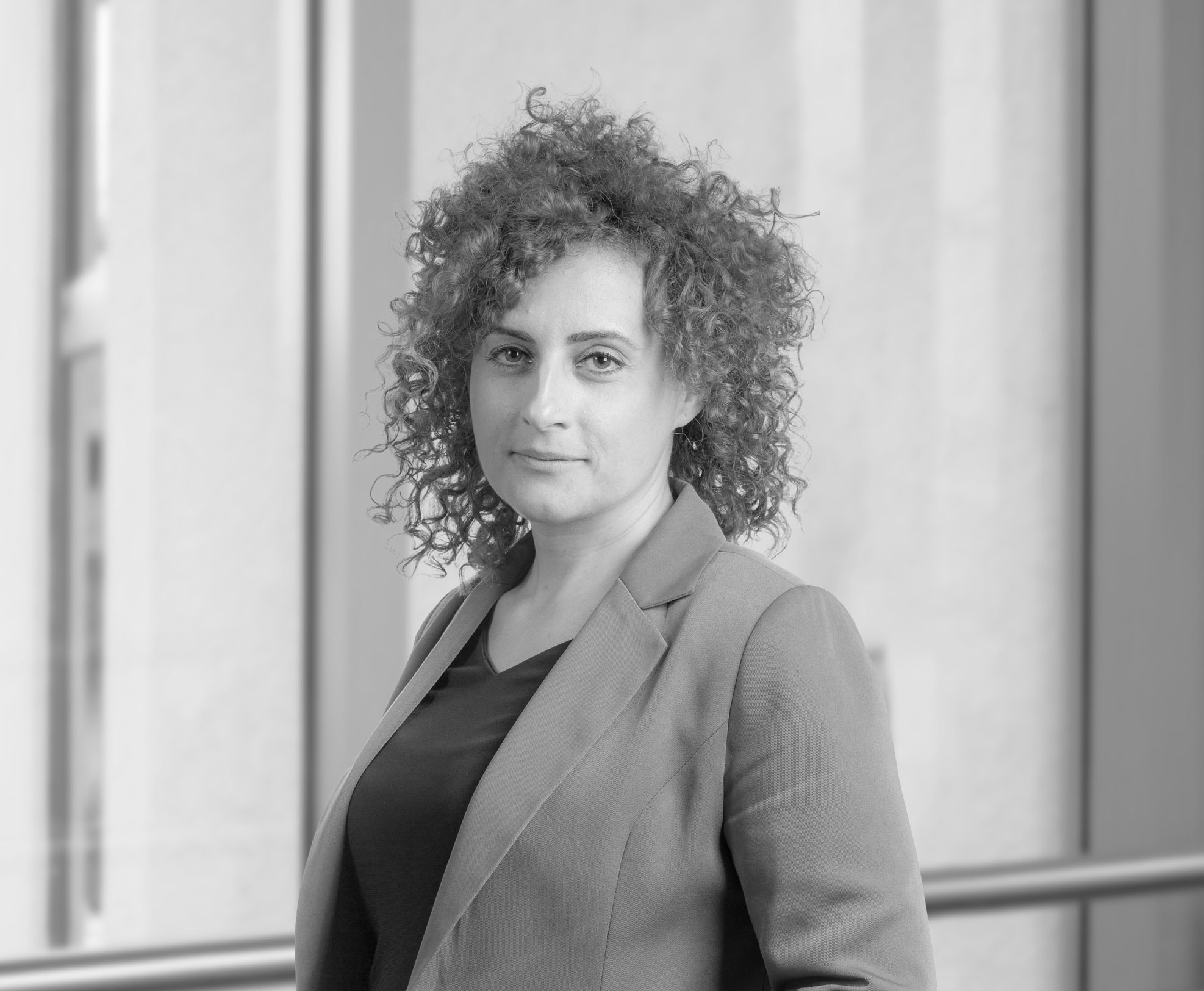 Lucia Granieri focuses on trademark, design and copyright law, art law, IP & sport, unfair competition, negotiation and drafting of contracts. An IP consultant for national and international sports organisations, Lucia has spoken at several conferences on the protection of IP rights and also lectures on ambush marketing and the protection of Olympic intellectual properties. Attracted by the innovative, commercial, and fast paced environment of IP & Sports, and in particular the ethos of the Olympic Movement, Lucia is very dedicated to this area of IP.

As a specialist lawyer in this field, she provides bespoke and comprehensive advice with reference to all IP matters, both at national and international level. She is also an expert in Italian & EU administrative proceedings before UIBM and EUIPO and ADRs for domain name disputes. Passionate about art and design, Lucia is a great supporter of female innovation in all areas of the art & design community.
Lucia Granieri speaks English and Italian and has been active in the field of IP since 2010.
Area of expertise: designs, FAS
学位・資格
M.Sc In International Marketing and Management (with merit) at Oxford Brookes University, Oxford (UK)
The University of Law of Bari
Lawyer admitted to the Italian Bar (Bari)
Professional representative before the Italian Trademark and Patent Office (UIBM)
Professional representative before the European Intellectual Property Office (EUIPO)
Qualified Italian and European Trademark and Design Attorney
Awards & memberships
INTA
ECTA
LESI (member of the Italian Trademark Group)
ALAI (Association Littéraire et Artistique International)
AIAS (Italian Association of Sports Lawyers)
AIPPI