Dr. Elisa Turri
Italian Patent Attorney

European Patent Attorney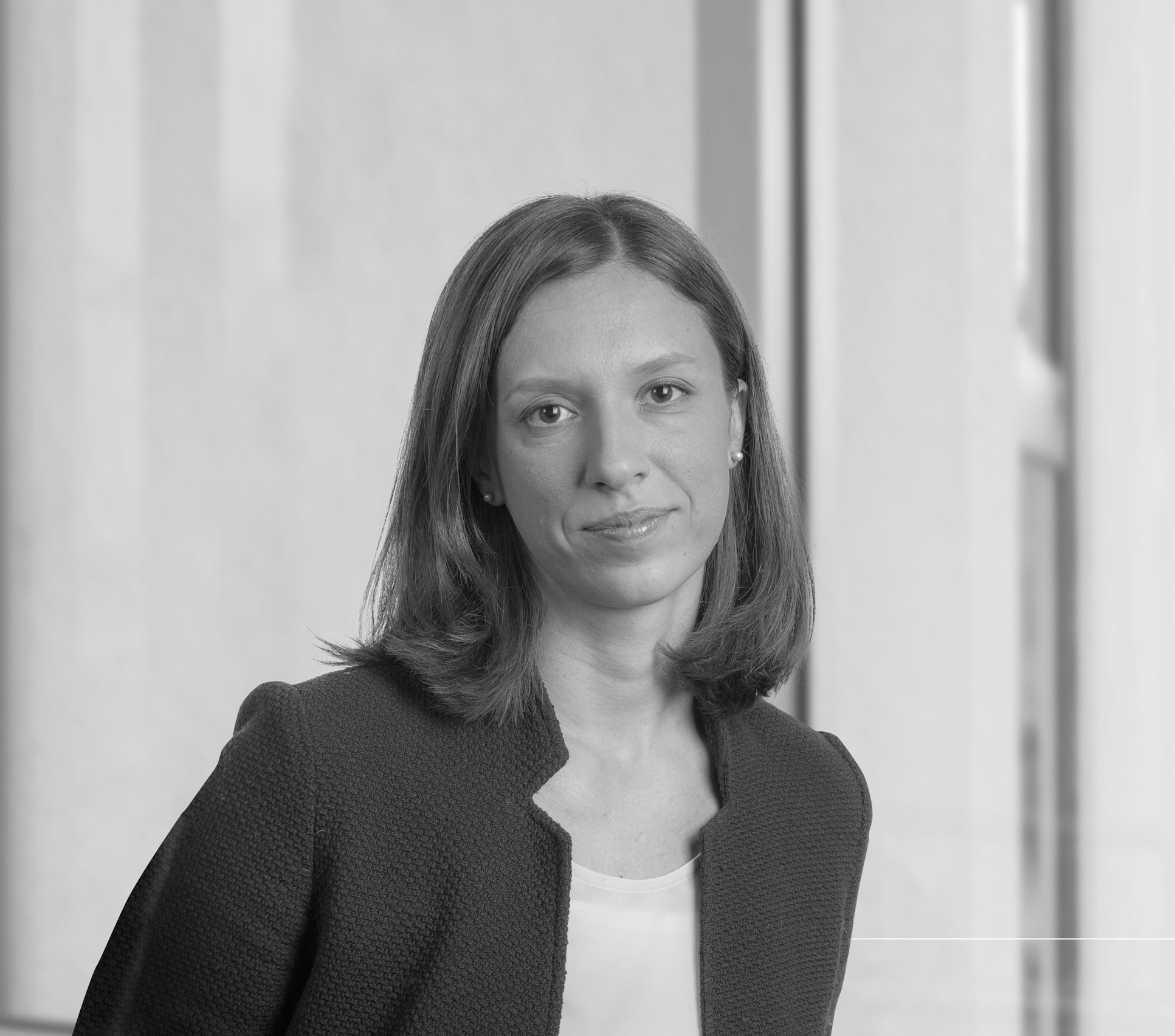 Elisa Turri qualified as Italian Patent Attorney in 2010 and as European Patent Attorney in 2013 and obtained the European Patent Litigation Certificate from Politecnico di Milano. She holds a Master of Science cum laude in Genomic Biotechnologies from University "La Sapienza" of Rome. During her thesis work and as a winner of a scholarship for scientific training internships she performed research activities mainly focused on RNA interference and microRNAs.

Before joining De Simone & Partners in 2011, she was employed in two patent law firms where she completed her training and had the opportunity to stay for a brief period in a Berlin patent law firm to acquire knowledge on the use of patent databases.

Her extensive experience as a Patent Attorney added to her technical expertise allows Elisa to provide counselling and advices to pharmaceutical companies and start-ups, universities, private and public research institutions on IP strategies.

Her daily professional activity comprises drafting and prosecution of patent applications, filing of Italian SPC applications, provision of patentability, infringement, freedom-to-operate and due diligence opinions in the field of biotechnology and pharmaceuticals, with a specialization in antibodies, cell therapies (e.g. CAR-T cells), genome editing (e.g. CRISPR), peptides, diagnostic methods, microorganism and deposit of biological materials according to Budapest Treaty. Elisa acts as an expert appointed by the parties ("CTP") and was involved in patent, SPC and plant variety litigations in Italy. She has experience in opposition and appeal proceedings before the EPO.

Elisa lectures on "Pharma-chemistry, Biotech and Life Science patenting" at preparation courses for the Italian patent attorney exam and regularly speaks at seminars or training events for clients on a wide range of IP related matters, with a particular focus on Life Science topics.
Dr. Elisa Turri speaks English and Italian and has been active in the field of IP since 2007.
Area of expertise: life sciences, medical devices, biotechnology, nanotechnology, plant varieties
学位・資格
European Patent Attorney
Italian Patent Attorney (IT)
European Patent Litigation Diploma, Politecnico di Milano, Italy.
MSc in Genomic Biotechnologies
Bachelor's Degree in Biotechnologies
Awards & memberships
Member of the Italian Industrial Property Consultants Institute (Patents)
Member of European Patent Institute (epi)
Associate member of Epi Biotech Committee
Member of Chemical, Pharma, Biotech Study Group of the Italian Industrial Property Consultants
Member of AIPPI
Member of PTMG