The process of searching for patents can be long and arduous, often with unsatisfactory results. Octimine is an innovative patent search software solution that helps inventors, IP specialists and legal experts around the world get lightning-fast results by using artificial intelligence and machine learning to conduct sophisticated patent searches.
Inventors and IP professionals need to master the ever more complex patent database. Octimine's SaaS application supports them by using machine-learning algorithms that are tailored to patent data in combination with a clear and easy-to-use interface. The software solution also delivers high-quality patent valuation, legal risk and innovation speed metrics, which allow users to browse and analyze technological landscapes and lifecycles quickly.

Our algorithms are designed to understand the patent language, allowing you to input natural language text in any format and refine the scope of the search by using specific filters.

Octimine's intuitive interface requires almost no training and adds a lot of value by using not more than 20 minutes of your time. Anyone can perfectly understand the results, including users with no patent search knowledge.

With Octimine, you can identify prior art that you might have missed in your Boolean search. For every kind of full-text search, the software uncovers the most similar patent documents.

Drill down patent families to find out what your competition is up to and make informed business decisions.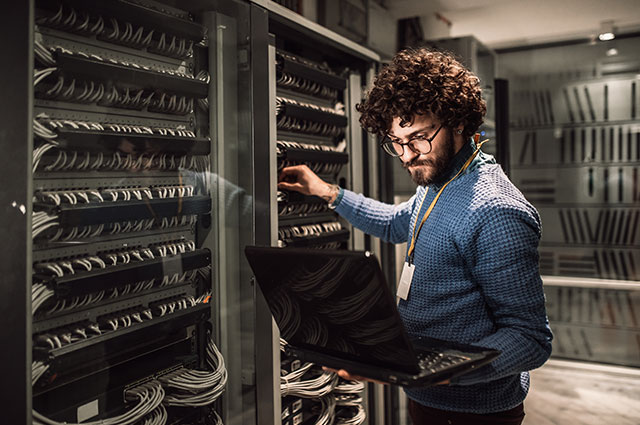 Safe and worldwide patent search supported by smart technology
At Dennemeyer Octimine, we work hard to protect your information. Our search engines are located in Germany, and we take data security very seriously. Octimine offers an intelligent and trustworthy platform to innovators, patent law firms and companies of all sizes who are looking to secure their future IP assets.
Book a personal Octimine live demo
Combining our search and analytics capabilities with the full range of IP services as well as the global structure of the Dennemeyer Group creates exciting new opportunities.
— Michael Natterer
Managing Director, Dennemeyer Octimine
Take filing decisions on the basis of reliable search data
Before deciding to get your invention drafted and filed, do a patent search and get an opinion from an experienced patent attorney.
IP Management Software for corporates and law firms
Both a document management system and an automatic data audit tool, DIAMS iQ is the most flexible IP software solution for modern Intellectual Property management.