Future-proofing your business by empowering Intellectual Property
We want to be your number one thought partner for IP and innovation.
Invoke innovation
How can I identify crucial innovations and secure R&D results systematically?
Harvest your inventions and secure innovations through a sustainable concept fully integrated with your R&D
Cut costs
How can I save IP related costs while retaining high-quality IP?
Our holistic approach reduces expenses in several IP management areas and helps your department cope with cost pressure
Reduce risks
How can I identify, manage and mitigate Intellectual Property risks?
We develop an exhaustive overview of your IP risk potential and design mitigation strategies tailor-made for your needs
Evolve excellence
How can I create maximum impact for my IP department within my organization?
We accompany its transformation to gain a competitive advantage and serve your customers better with a strong IP function
Verify values
How can I find out my company IP's value and understand the bottom-line worth of my IP assets?
We determine an objective value of all your IP assets and offer our independent analysis of your portfolio's potential
Business Model
We solve your challenges in three dimensions.
Legal
Extensive legal protection will help defend your technological leadership and protect your brand, hence securing your investments in innovative products and technologies.
Market
Understanding market potential and customer demand helps you develop suitable products and technologies, create unique customer value and secure a return on your investments.
Technology
Fostering technological innovation will help you maintain a leading market position and lock in customers and investors.
Services
How we shape your IP excellence
Innovation & IP Creation
Harvest your inventions and protect them with strong IPR
IP Cost Excellence
Lower your IP costs by up to 30%
IP Risk Mitigation
We manage and mitigate internal and external IP risks
IP Transformation
We accompany your IP department's transformation
IP Valuation & Monetization
Understand the bottom-line value of your IP assets
Innovation & IP Creation
If your R&D team tells you that a 1 M€ development project led them to inventing "nothing," we support you to identify and secure the "nothing."

The integration of all IP aspects in R&D projects and technology development is a challenge and we will support you to master it well. We identify together with you the optimal approach to secure your investment and maintain the exclusivity you need for your business success.
Harvesting invention ideas during development activities is only one aspect of many, like ensuring your freedom to operate or securing your IP rights, when working with external parties.
Talk to our expert
Burkhard Josuhn-Kadner
Senior Manager

Protect your R&D results
Safeguard your innovations and inventions by ensuring exclusive use of them through smart, cost-efficient IP protection.
Collect and secure your IP
Efficiently harvest your invention ideas and protect them via a structured approach aided by Dennemeyer's IP consultants.
Let IP and R&D join forces
Align IP with R&D to streamline your innovative processes in a manner best-suited for achieving maximum business impact.
IP Cost Excellence
Dennemeyer helps you cope with cost pressure on your IP department. Our holistic approach can reduce expenses in several IP management areas.

Dennemeyer Consulting answers all your cost-cutting questions and helps ensure you save money. We first identify immediate savings opportunities in your portfolio, subscribed services and tools. For sustainable cost excellence, we optimize your filing & prosecution strategy and processes.
You will achieve cost savings of up to 30% in a smart way without jeopardizing the scope of your IP protection. Trust the experience of our IP experts — all have successfully managed portfolios comparable to yours in size, complexity and industry-specific needs.
Talk to our expert

Significant cuts to IP costs
Benefit from savings in all areas of IP management: portfolio & strategy, services & tools, and processes & staff.
Portfolio & strategy savings
Achieve cost reductions by pruning your portfolio and leveraging an optimized filing & prosecution strategy.
Savings in services and tools
Rack up quick but valuable cost-efficiency wins by eliminating overcharged IP services, software tools and licenses.
Reducing process & staff costs
Save money with time-efficient processes, appropriate headcount and the right balance between in- and outsourcing.
Objectivity and independence
Dennemeyer always has an objective, unbiased view on savings opportunities, specifically in processes and staff.
Establishing business cases
Our experts provide clear quantification of potential savings to establish business cases for all recommendations.
Implementation support
We go beyond mere recommendations and help your organization successfully implement ideal cost-savings initiatives.
Remote assistance
We provide our IP Cost Excellence services remotely, without requiring any additional business expenses.
IP Risk Mitigation
Let Dennemeyer develop an exhaustive overview of your IP risk potential and design mitigation strategies tailor-made for your needs

The costs for IP disputes can skyrocket if they are not handled in a timely and effective manner, especially in certain jurisdictions. Therefore, your company must understand its risk of infringing upon third parties' IPRs. On the other hand, having your business properly protected by its own IPRs is essential to prevent others from hijacking your innovations and seizing your revenues.
Our IP risk assessment helps reduce the likelihood of attacks by competitors or patent trolls and prevent revenue losses due to insufficient IPR protection.
Talk to our expert
Alexander Gangnus
Manager

Protect your revenues
We put a stop to IPR protection gaps. We assess your organization's IPR coverage and help you adjust the scope as needed.
Cut down on legal costs
Reduce your risk of being attacked with infringement claims to avoid high litigation fees and potential damages.
Proven mitigation strategies
Our IP risk experts will make recommendations for realistic and effective risk mitigation options.
Scalable assessment
Do you want to assess one product or your whole IP portfolio? You decide on the breadth and depth of our risk assessment.
Make IP your top priority
Take IP to the top of your agenda by uncovering and mitigating business-threatening internal and external IP risks.
IP Transformation
Gain a competitive advantage and serve your customers better with a strong IP function.

Create a connected, fully integrated, faster and more productive IP ecosystem in which empowered people use appropriate tools in optimized processes — based on sound strategy — to realize value. Retool and rearrange your reactive IP department to transform it into a proactive catalyst of innovation.
Get world-class comprehensive support with tailor-made plans for achieving your IP transformation, starting with a status-quo assessment and continuing with detailed road mapping and start-to-finish transformation steering and governance.

Talk to our expert
Brigitte Baldi
Senior Manager

An empowered IP department
We provide tools, smooth processes, efficient resource allocation and interfaces that create maximum impact.
Steering of the transformation
An experienced transformation manager accompanies and steers the IP department's process of evolution.
Buy-in across the IP team
Our transformation manager ensures the IP department's growth and development goals are internalized by the whole team.
Stronger organization
Divide responsibilities across your IP team by assigning roles focused on core competencies for optimal performance.
Efficient processes
Cut out obsolete work to enable greater staff efficiency and efficacy and better drive innovation in your organization.
Greater employee satisfaction
You will empower your staff by encouraging self-determination and individual identification with their work.
IP Valuation & Monetization
Dennemeyer can help you make the intangible tangible. We skilfully handle IP valuation projects of any complexity level, from start-ups to banks.

Global economic changes have driven the development of business models in which IP is a core component of profitability and growth. An IP-owning organization can productively leverage it internally in many ways: by driving critical internal processes, or developing goods and services for customers.
Externally, it can license IP use privileges to collect royalties or profit from the sale of rights. Dennemeyer's IP valuation experts will help you determine the best strategy for optimizing your portfolio's bottom-line worth.
Talk to our expert
Alexander Gangnus
Manager

Independent IP valuation
Comprehensive, financially and technically sound reports provide perfect support for negotiations with quick turnarounds.
Support for start-ups
Convince investors with the monetary value of your technology. Use your IP as collateral for loans and investment.
M&A or joint ventures
Always get fair compensation for your IP. An independent valuation will strengthen your position in negotiations.
IP-backed loans
For IP-backed financing, reliable valuation is key. The objective credibility of our valuators is essential.
Monetization
Profit from unused patents through easy access to the patent market to find patent brokers and interested companies.
About us
What sets us apart?
We work in an open, creative and trustworthy manner. Our unique combination of extensive Intellectual Property, industry and business expertise fosters your IP excellence.
Years of personal experience in Intellectual Property
Our diverse and skilled international team of IP experts from different fields, complemented by a strong expert network, enables us to cover all functional topics related to IP, globally.
Management and business functions represented and industries covered by our team
We have an excellent understanding of your challenges since our consultants have diverse and multidisciplinary academic backgrounds and covered industry positions, e.g., Global Head of Innovation, Technology and IP, before joining Dennemeyer.
Points out of 5 on client satisfaction honor our working mode
Close collaboration and knowledge transfer in joint client-consultant teams, paired with high-quality, reliable and pragmatic solutions, are of utmost importance for us to jointly develop your strategic IP roadmap towards IP excellence.
Proven approaches and tools at our disposal
Powerful tools, such as our artificial intelligence solution Octimine for worldwide semantic patent and innovation research, help us to help you in reaching even the most ambitious IP goals.
Case studies
Examples of our work
Media Industry
"Technology Landscape for innovation and litigation"
Consumer Goods
"IP department's organization optimization"
HealthCare Industry
"2nd follower wants to become Innovation Leader"
HighTech Industry
"Monetary valuation of an Intangible Asset portfolio for investment purposes"
Aviation and Defense Industry
"IP Creation & innovation Program for civil aviation industry"
Situation
Approach
Results & Benefits
Situation
The client is a leading player in live video streaming services in the adult entertainment industry
Constantly improving its online streaming platform, the client recently faced litigation threats by US players
As a response, the client intended to secure its core software developments via international patent protection
To do so, the client first intended to gain insights into the ambient patenting activity, litigation events and innovativeness levels of its competitors for selected technologies
Approach
Using a custom questionnaire, a technology matrix was built in cooperation with the client's subject-matter experts, reflecting the client's priority technology and R&D areas
For each of the technology matrix elements, patent search queries were developed and improved in multiple iteration rounds of results revision
Final patent search results were imported into Dennemeyer's IP analysis tool in order to generate the insights, to perform selected analytics and to highlight certain innovative patents
Results & Benefits
Within three weeks, the client obtained a comprehensive technology matrix that is fully searchable (e.g. status, litigation events, assignee) and that reveals where which patent belongs to with respect to technology
With the report, the client understands where the litigation risks are highest, and in which jurisdiction(s) it is most likely to occur
Using key patent metrics, we identify technology leaders and cutting-edge inventions that inform the client on the level of innovativeness required for patenting
Analyzing technology trends and key applicants, the client is made aware of what its innovation efforts should focus on and potential cooperation partners from neighboring industries
What's your case?
Situation
Approach
Results & Benefits
Situation
The client is a SME (small or medium enterprise) in the household appliances sector
Due to a strategic reorientation the number of invention disclosures and applications increased significantly
Organizational structure, operational procedures and capacity distribution needed to be adjusted in the most effective and efficient manner
Smart home related developments required the IP department to rethink its service offers and current tasks
Approach
All IP department employees, company internal customers and stakeholders were involved in a design thinking approach to jointly develop the future IP department and to define the necessary measures to reach it, based on a current situation analysis; the following questions have been answered:
Are we conducting the right tasks in the right way?
What does the internal customer demand with respect to solutions and working habits?
Is the IP department structured in the right way and equipped with sufficient capacity and competence to fulfill the future tasks?
Results & Benefits
An objectified picture on the current situation within the IP department and the internal customer requirements
The IP department's future ambition based on a creativity workshop
An objectified description of the client-specific, realistic best situation that is possible to be reached
A catalogue of measures to reach the desired status focusing on efficiency, effectiveness and IP awareness
Additionally the awareness for IP has been strengthened within the entire company
What's your case?
Situation
Approach
Results & Benefits
Situation
The client is a global player in the medical technology with a second follower strategy. This strategy has been changed and the company planned to become the innovation leader in their industry sector.
The IP department acted as a mostly reactive supporting function not being responsible for all company divisions and with insufficient resources to become more active
The client asked Dennemeyer for an unbiased view on its own IP function to answer the questions

Is the IP thinking and strategy up to date and how is the strategic fit to innovation lead ambitions?
Where are strengths and weaknesses?
Approach
Dennemeyer applied its IP performance assessment approach consisting of three major steps

IP base data analysis: Statistical analysis of patent portfolio with respect to basic patent characteristics
IP audit: Interview based assessment covering > 350 questions clustered in 6-10 dimensions
X-Assessment: Compares internal (IP department) and external perspective (cross-functional)
Results & Benefits
The client received a clear and in depth audit result providing

Strengths and weaknesses of the IP function in comparison to industry best practices (benchmark)
Areas of improvement with concrete measures to overcome weaknesses
Transparent and objective report to communicate need for resources and greater organizational integration
8-10 initiatives how to lead the transformation with relevant effects for the organization
What's your case?
Situation
Approach
Results & Benefits
Situation
The client is an investment company headquartered in the UK
The potential investment target is a research-driven company in the battery technology sector with multiple IP rights seeking a loan by pledging their IP portfolio as collateral
The IP portfolio has been valuated by the target's IP law firm, but the investor seeks an objective and independent IP valuation
Approach
Within two work packages Dennemeyer consultants independently valuated the trademark and technical IP rights portfolio
Due to the valuation objective an income based valuation approach with a Relief-from-Royalty method was applied
In close collaboration with the target company legal, technical and market valuation factors were assessed to value the patent portfolio based on a reliable business case
Results & Benefits
Dennemeyer provided an objective valuation on the target's IP portfolio as an independent assessor
The client was very satisfied with the transparent valuation approach and got a clear view on:

The monetary value of the IP Portfolio and each single IPR
Strengths and weaknesses of the IP portfolio in comparison to the technological competition

Thus, the client is enabled to make an informed investment decision with a better understanding of the target's actual value, associated risks and technology landscape
What's your case?
Situation
Approach
Results & Benefits
Situation
The client is a player in the civil aviation industry
The company was seeking for not yet protected technologies and new solutions in their key technology areas of interest
The client asked Dennemeyer to identify new technologies with high potential for patent generation
The client asked Dennemeyer to create and draft these patents and to coordinate an IPR Strategy development
Approach
Dennemeyer applied a four phases – each project phase contributed to the objective: generate new technologies and patent applications
Phase 1: Definition and selection of the key technology of interest for the company
Phase 2: IP Creation Process to empower the joint teams in five workshop steps to solve problems faster, to improve technologies and to create higher technology and patent values
Phase 3 & 4: Patent application drafting and IP Strategy development to optimize technology protection and to leverage the business model
Results & Benefits
Dennemeyer provided a comprehensive IP Creation & Innovation workshop series:
Existing technologies have been analyzed and improved
New technologies have been defined, novelty has been assessed and possible inventions have been developed
Patent applications have been placed
A 360° protection strategy has been set up and the business model has been adapted
What's your case?
Meet your IP experts
A selection of our consultants
We apply our unique combination of Intellectual Property, industry and business expertise. Our Dennemeyer Consulting team members leverage their experience and personality to act as your thought partner.
Over 75 years of personal experience in IP
Altogether, our IP consultants have accumulated over 75 years of professional experience in IP. From IP strategy over to IP intelligence, IP valuation and IP enforcement, we cover the entire lifecycle of IP.
Is IP more than the protection of my inventions or brands?
Yes, IP is a powerful instrument to gain insights into competitors, markets, industry and technology trends and provides a wealth of information to drive your strategy formulation.
Who are my competitors, and in which direction do they develop?
Accurately interpreted IPR data offers a magnitude of insights about the existing and upcoming players in the competitive arena and enables you to detect their strategic movements even before they are announced.
How can IP predict future technological trends?
IP data, when carefully analyzed, is key to detecting developments even before the markets become aware of them. Thorough analytics help to identify upcoming trends and to detect topics that have outlived their value.
How can IP contribute to our objective of putting the customer at the center of our development?
Shifting from technology-driven to customer demand-driven innovation requires a similar development for your IP strategy. On the other hand, you apply IPR insights as a driving force to move toward technology or product "white spots" on the market.
How can we identify potential buyers or licensees that would be interested in our IP?
With a good research strategy, IPRs enable the understanding and identification of market players and trends in specific sectors, thus detecting interested parties.
How can my company become an innovation leader?
You will reach innovation leadership by using your innovation assets as driving forces and adopting a customer - and market-driven IP strategy.
We see a lack of innovation, how can IP help to fill the gap?
Structured approaches such as well-prepared IP creation workshops prompt a fast and focused development, thus triggering the evolution from a following to a leading innovation position.
How can we improve innovation and R&D within our company?
Use IP to inspire the generation of new IP assets and additional value from existing IPRs, as well as predicting trends and entering new markets.
How can we justify expenses for IP?
IP management costs arise when you create, protect and maintain intangible assets. Vice versa, IP assets are a source of revenue either directly through license royalties or indirectly by securing market share, margins and reputation, thus offsetting IP costs.
How can I identify and overcome my IP management's weaknesses?
IP performance assessments are an excellent approach to identifying means of improvement. Benchmarking exercises apply a sound basis of data, notably to determine the company's IP management strengths and rectify weaknesses. Regularly, key performance indicators assess your company's level of maturity in IP management and inventiveness.
How can we further develop our IP team?
Make clear what challenges your team is facing: Do you go for transformation and change, e.g., digitalization? Are you heading toward strategic IP developments, e.g., do you contribute actively to your company's business? Is a transaction ahead or planned, e.g., searching for a potential partner, seller or buyer, integrating or demerging an IP portfolio? Depending on your situation, approaches such as awareness creation, coaching, training, adequate tool instruction or workflow improvement are required.
What tools are appropriate to support our IP management?
There is neither a "one tool fits all" nor a dominant solution in the market. Your users, your objectives and your requirements are the guiding principles for any selection.
Questions and answers
Questions to consider when talking about empowering Intellectual Property
As your thought partner in IP, we are dedicated to discussing your questions around IP.
Send us your question
See all
Didn't find your answer?
Send us your question
Testimonials
Our clients' opinions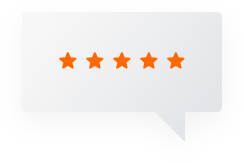 In a joint project team with Dennemeyer Consulting, we developed our new patent strategy, organization, processes, resources and requirements for software tools. Today, I am proud that our implemented patent competence center passed several, even externally driven assessments, with the result that our patent management is up to date with no need to further improvement.
Hans-Georg Greif
former Head of Patents at RWE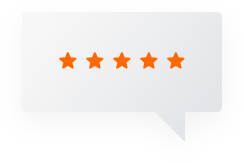 The IP Transformation program supported by Dennemeyer's experienced transformation manager is a role model project under the given constraints.
Dr. Peter Fruhstorfer
CEO/CBO of Eppendorf SE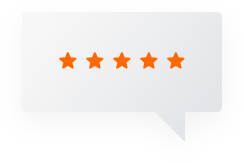 The approach that the Dennemeyer Consultants applied to audit our IP performance is clear and thoughtful. The results are reasonable and create a good base to head into the future.
Client's Head of Strategy & Technology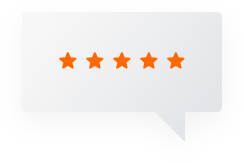 After 10 years, we want to get an outside-in assessment on the achievements of our IP department and an orientation where we stand. The objectives were fully met with Dennemeyer's support in the IP performance audit project. In addition we received valuable insights to our different business units' needs and demands.
Client's Head of IP Management/Patents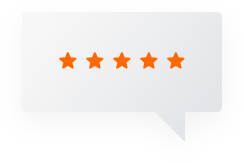 The improved exchange and mutual understanding within our team already made it worth working with Dennemeyer. The consultants tailored their approach very well to our situation and did a convincing job both on the personal and on the procedural level, so that the impact lasts far beyond the project end.
Ditmar Neumann
Partner, KEENWAY Patentanwälte Neumann Heine Taruttis PartG mbB
As a start-up, the greatest challenge during funding with investors is the company valuation. Usually, the investors have the better cards during negotiations. We at KTW Technology have decided to let the renowned company Dennemeyer IP Consulting conduct an IP valuation for the upcoming growth financing. This professional appraisal provides us with a neutral valuation for future negotiations. Many thanks to the team at Dennemeyer IP Consulting for the great job.
Wolfgang Teichmann
CEO of KTW Technology GmbH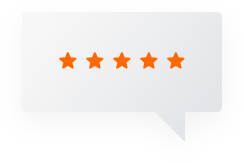 Thanks again to the Dennemeyer Consulting team for this very successful project. The first improvements are already achieved. The employees are very eager to continue with the implementation of the commonly defined measures. I am looking forward to continuing our good collaboration in future projects.
Global Managing Director, IP Law Firm
After more than 5 years of good faith efforts in thinking and discussing we finally get big steps done in the transformation supported by Dennemeyer in the past months to enable us to contribute best to our group's strategic objectives.
Client's Head of IP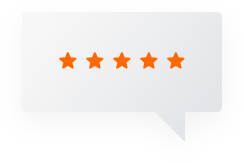 The Dennemeyer consultants have demonstrated impressive professional skills (technical knowledge, market expertise and also soft skills). The insights and findings out of the project were by far better than expected and definitely not a one fits all solution.
Ingeborg Graefe
Head of IP, tesa SE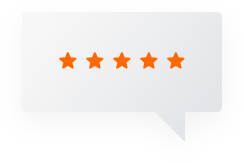 I was surprised how quickly the Dennemeyer consultants were able to appreciate the complexity of our intellectual property management. Starting from the current status, they focused on what I considered to be the right, most important issues and looked ahead. Together with the team, a viable future path was defined in an increasingly fast-changing environment. A few months after the end of the project, the team is still very satisfied with the course of the project and its result. The feedback from our top management was also consistently positive.
Aron Dag Schermaul
General Counsel, tesa Group
IP glossary
Critical and curious terms in the world of IP
We have put together a sampling of some of the most important terms you will encounter in the field of Intellectual Property. Download our comprehensive glossary to broaden your knowledge of this industry.
Get the full IP Glossary
Application
The formal request for an IP right at an IP office, whereupon the office examines the application and decides whether to grant or refuse protection. An application also refers to a set of documents submitted to an office by the applicant.
Disclosure
The first publication of the details of an invention. If the disclosure is made before the patent application has been filed (deliberately or otherwise), the invention will be unpatentable, in most cases. In return for a patent granted (exclusive rights for a limited time), the applicant must make full disclosure of the invention for which protection has been requested.
Infringement
Breach of IPRs, e.g., the unauthorized use of any IP protected as copyright, patent, trademark, etc. without proper permission from the person(s) or entity that own(s) those rights. Examples of IP infringement are "counterfeiting" and "piracy."
IP life cycle
The life cycle of an IPR, determined either by law or by factual circumstances. An example of expiry determined by law is the 20 years granted for holding the monopoly on the patent. In contrast, a case of factual circumstances is the non-use of a trademark for business activity cessation.
Grace period
A period of time granted for the public disclosure of an invention without affecting a subsequent patent application's validity.
Non-practicing-entity (NPE)
A legal or physical person who acquires a patent but does not employ it. The purpose of the entity, which is the patent owner, is to leverage that patent by licensing or selling it to third parties.
Patent family
A set of interrelated patent applications filed in one or more countries to protect the same or a similar invention.
Patent landscape
A snapshot of a specific technology's patent situation, either within a given country or region, or globally. It can inform policy discussions, strategic research planning or technology transfer.
Standard essential patent
Patents on technologies that are incorporated in an industry standard and that would be necessarily infringed by implementing standard specifications. Standard Essential Patents are patents whose exploitation is technically necessary to implement certain technologies.
Unity of invention
In most patent laws, the unity of invention is a formal administrative requirement that must be met by a patent application to become a granted patent. Basically, a patent application can relate only to one invention or a group of closely related inventions.
Contact us
Get in touch
Any questions or requests? As your number one thought partner in IP, we are ready to support you in any matter in the world of Intellectual Property.
Contact information
consulting@dennemeyer.com
Landaubogen 1-3, 81373 Munich
P.O. box: 70 04 25, 81304 Munich
Your message has been successfully sent.
Thank you for submitting the form! We will contact you shortly.