Dorota Kaliszewska
Trademark Attorney
Patent Attorney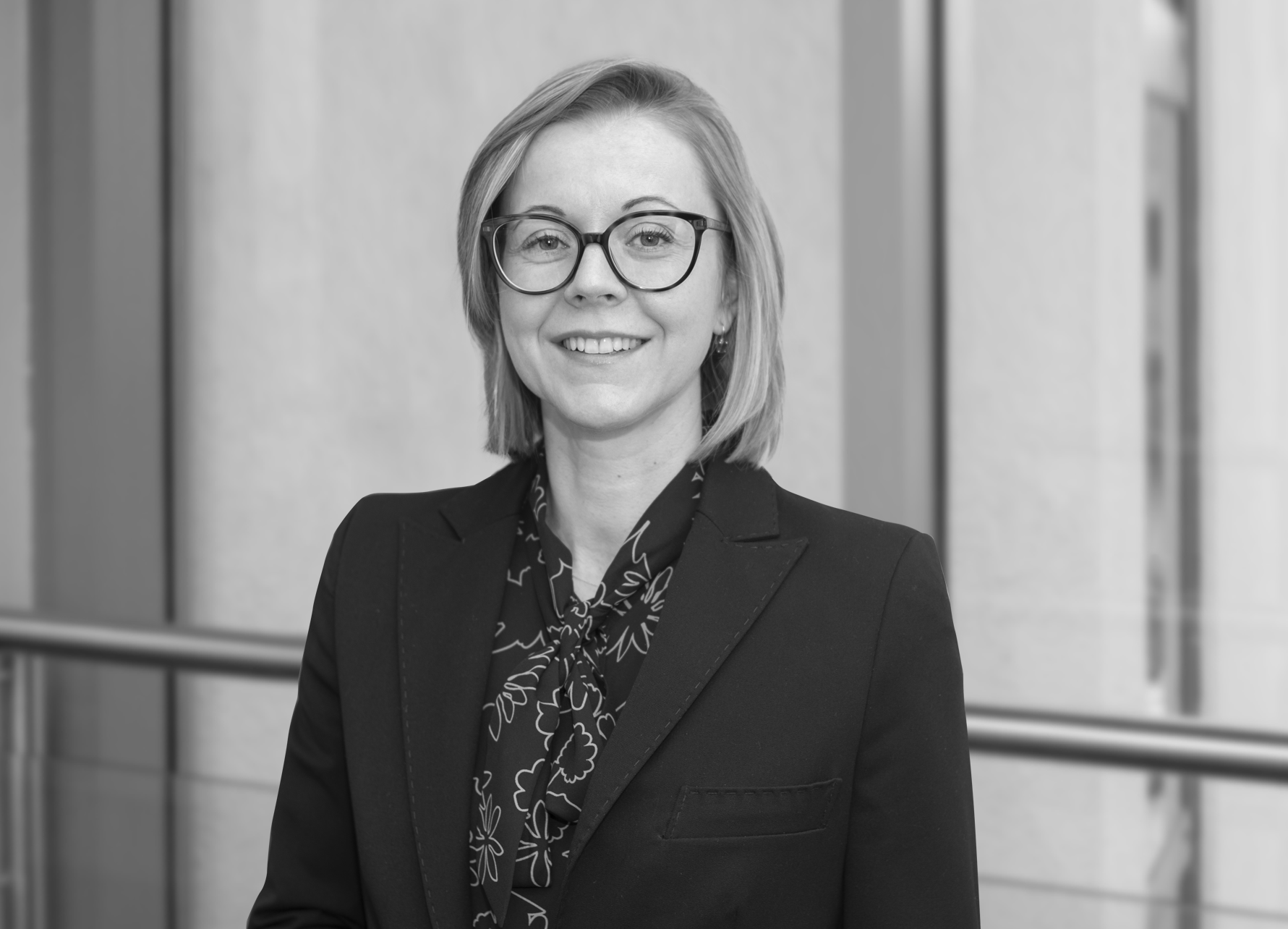 The field of Dr. Dorota Kaliszewska practice in IP encompasses a patent law area, especially in the field of life sciences with particular emphasis on pharmacy, biotechnology and chemistry. She started her work in IP field in 2017 and after three-year training she became a patent and trademark attorney admitted to the bar of Polish Patent and Trademark Attorneys.
During her professional work she was involved in patent prosecution and litigation where she masterminds technical argumentation for clients as well as specialized in conducting product and patent clearance searches and European patent validations in many technical fields.
Dr. Dorota Kaliszewska graduated from the Faculty of Chemistry, Warsaw University where she obtained a strong scientific background confirmed by double polish-french PhD in chemistry. She continues her research work as an Assistant Professor at Medical University of Warsaw, Pharmacy Faculty where she became proficient in the use of many analytical methods such as HPLC, MS, NMR or XRF. She is the author of several publications and conference presentations in chemistry.
Dr. Dorota Kaliszewska has broad experience in pharmaceutical industry. During her work as a Medical Manager in the most valuable pharmaceutical companies she was involved in developing a portfolio of active pharmaceutical ingredients (APIs), mainly monoclonal antibodies in the field of various disease areas such as oncology or immunology. She was building up and implement a medical strategy dedicated to specific medical therapeutic areas. She was also involved in registration of medical products, consulting HTA analysis and preparation of registration dossier as well as reimbursement process for new active pharmaceutical formulations. Thanks to this professional experience she adopts a business oriented approach.
Dorota Kaliszewska speaks English, French and Polish and has been active in the field of IP since 2017.
Area of expertise: chemistry, pharmaceuticals, trademarks, patents, medical devices