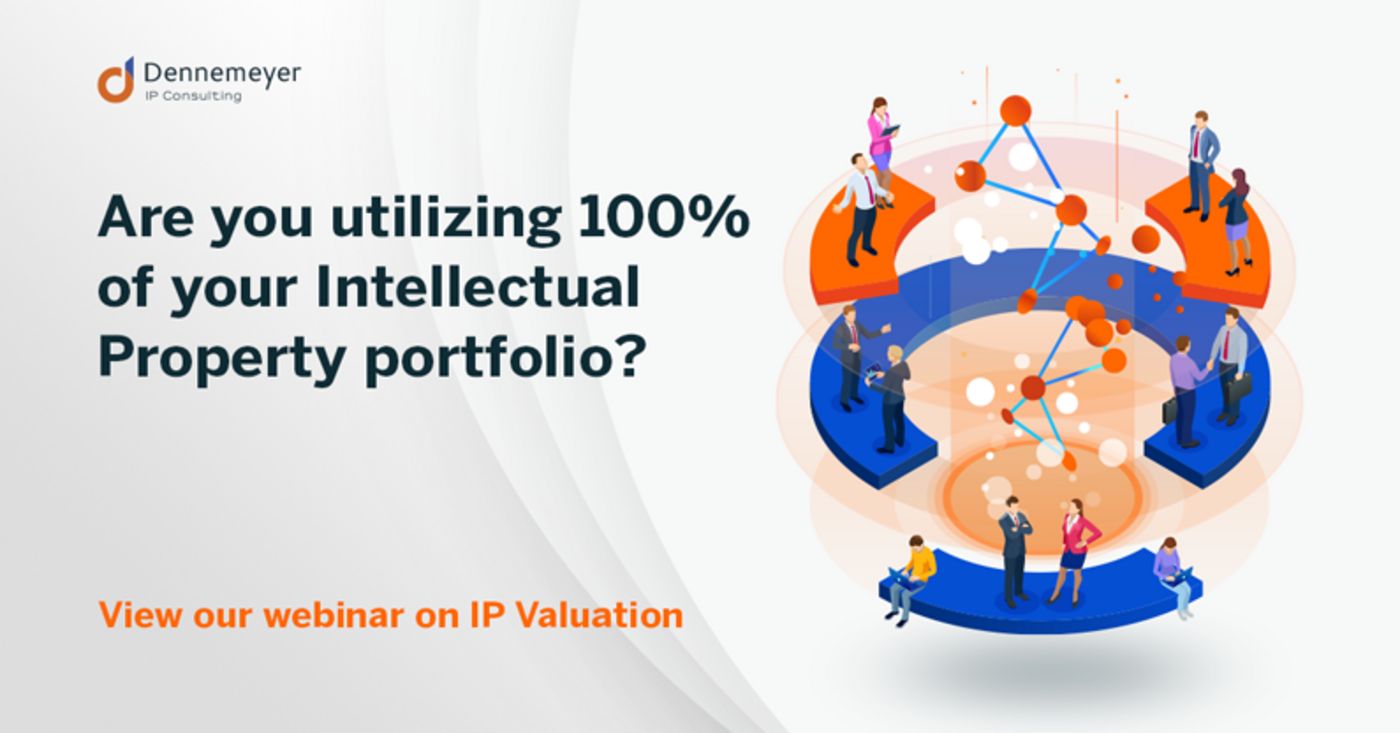 On-demand webinar - Dennemeyer Consulting: Find out in 1 hour how your intangible assets can help you to generate cash
In this insightful webinar, Dr. Sven Gensler and Dr. Dallas Wilkinson focus on the APAC region and discuss how you can use your intangible assets as liquidity levers and collaterals, to generate cash.
Focus topics covered in this webinar are:
APAC introduction
IP valuation supports many business decisions
IP backed financing
The three main pillars of valuation
Valuation approaches and methods – pros & cons
Valuation factors influencing the monetary value
Reference cases
Dr. Sven Gensler joined Dennemeyer in 2019, to complement the strong team of experts at Dennemeyer consulting. Sven has a long 15 years international track record in the area of IP, IPR, technology- and innovation management, gained in various multinational biotechnology and chemical companies. Sven holds a Ph.D. degree in neurobiology obtained at the Max-Planck Institute for Medical Research in Heidelberg, Germany, and is a trained patent manager with experience in business development, market, and competitive intelligence.
Dr. Dallas Wilkinson is a well-respected Senior Executive with over 30 years' experience in commercializing technology across the world specializing in mining, manufacturing and chemical sectors from startups to large global companies. He is a recognized thought leader with the ability to lead the design, development and delivery of multi-dimensional cross-functional solutions bringing together Strategy, Business Process, Organizational Design and Change Management to create true value.