Leverage a high level of security and efficiency by entrusting the administration of your global annuity payments to an established global leader.
Free your team from the organizational burden of handling patent annuity payments. With more than five decades of experience, we know that the best solution is one that fits your organization's requirements. Our service offers great flexibility in terms of data import, report layouts, invoicing and much more. By partnering with Dennemeyer, your organization gains access to our global reach, outstanding economies of scale, preferential rates, optimized workflows, and the full bandwidth of support that only a full-service provider can offer. We are Dennemeyer – we are The IP Group.

The Dennemeyer Group is a world leader in managing global patent annuity payments. Entrust this complex but extremely important task to us and your IP rights are in safe hands.

Review your patent portfolio, perform searches, obtain cost estimates, create custom portfolios and reports using our portfolio portal. Payment instructions can be entered easily and are sent directly to our professionals.

Flat and transparent costs
Competitive, flat service fees that include data entry and maintenance with plausibility checks, plus reporting and portal access with cost efficient and transparent portfolio management with cost forecasts available on the Portfolio Portal.

Data transfer and validation
Numerous interfaces with IP docketing systems enable a fast and secure data transfer from almost any source with plausibility checks performed to ensure data accuracy.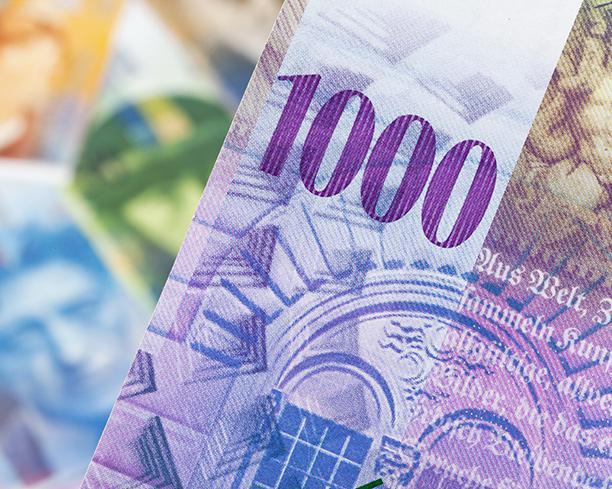 Global Patent Annuities at its best
Being the only true full service provider for the global management of IP we are your partner of choice for the operational management of your patent annuities. Our patent services offer great flexibility in terms of data import, report layouts, invoicing and more. Combine it with our IP management software DIAMS iQ and benefit the most of our full range of capabilities. Never worry about your patent annuity payments again! Besides, make use of the large number of other service offerings around your portfolio.
Let's talk
Free your team from the organizational burden and high responsibility of patent annuities management. Achieve significant cost reductions and cost transparency thanks to our economies of scale and improve efficiency by taking advantage of our IP expertise and established workflows.
— Romain Hoffmann
Dennemeyer
Benefit the most of your inventions by having professionals create your patent drafts.
Are you faced with a case of opposition or a nullity action? Dennemeyer & Associates will handle all administrative and substantive office actions with the respective patent office.